Tel: (886-2) 2455-9988 | Website: www.yangming.com
Type your Yang Ming Line tracking number below, get live delivery information with our express tracking system.
About Yang Ming Line

Yang Ming Marine Transport Corporation was established on December 28, 1972. At the end of October 2013, Yang Ming operates a fleet of 95 vessels with a 5.05-million-D.W.T / operating capacity 410 thousand TEUS, of which container ships are the mains service force. Ever since its founding, Yang Ming has adopted and practiced this management philosophy: "Teamwork, Innovation, Honesty, and Pragmatism." In the meantime, getting breakthroughs and solving problems by concerted efforts, in line with the motto of "Punctual, Speedy, Reliable and Economical" service, have been the keys to our outstanding performance and efficiency. Yang Ming is one of the world's leading, experienced container transportation companies, thanks to incessant rejuvenation, its fleet is comparably young.
Yang Ming Tracking Help
If you have problem with our container tracking system, please track your container directly on the Yang Ming website.
If you get no tracking information from Yang Ming official website, you'd better contact Yang Ming.
Yang Ming News
Contact Yang Ming on Social Media
Yang Ming can be contacted via the following social media platforms:
Yang Ming Container Tracking Number Format
When you ship with Yang Ming, you will get a Yang Ming container tracking number with format YMLU1234567, YMLU is one of Yang Ming's prefix. Yang Ming has two prefix: YMLU and KMSU. Know more Yang Ming container tracking number information from below picture.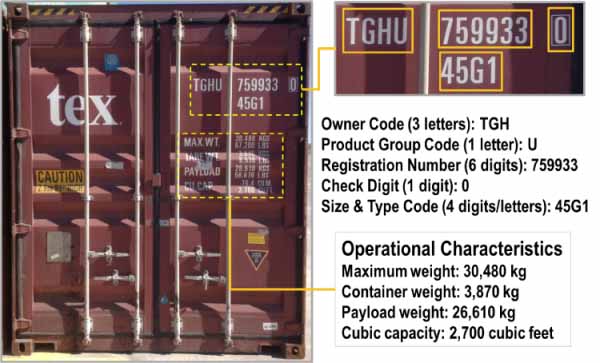 Related Tracking
Help Center of Yang Ming Line Tracking
If you have problem with our Yang Ming Line Tracking system, submit your problem here, we will help you as soon as possible.
Declare: We can NOT contact carrier or others on your behalf, we can only help you track your package with your Yang Ming Line tracking number on official tracking system.