Type your XPO tracking number below, get live delivery information with our express tracking system.
About XPO Logistics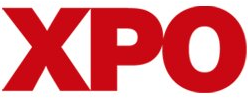 XPO Logistics, Inc. (NYSE: XPO) is one of the fastest growing providers of transportation logistics services in North America. We're the fourth largest freight brokerage firm, the third largest provider of intermodal services, the largest provider of last-mile logistics for heavy goods and the largest manager of expedited shipments, with growing positions in managed transportation, global freight forwarding and less-than-truckload brokerage. We facilitate more than 22,000 deliveries a day, using our relationships with more than 24,000 ground, sea and air carriers to serve over 12,000 customers in the manufacturing, industrial, retail, commercial, life sciences and government sectors. XPO is built to deliver constant growth in capacity, passionate service and technological innovation through our 122 locations in the United States and Canada.
XPO Logistics Tracking Help
If you have problem with our express tracking system, please track your package directly on the XPO Logistics website.
If you get no tracking information from XPO Logistics official website, you'd better contact them.
XPO Tracking Number Formats
If you have shipped through XPO, you will have received a copy of your Waybill. Each waybill has a distinct number which can vary between 8 to 11 digits(eg: 79968746, 816465793).
XPO News
XPO Logistics Reviews
Have no idea about XPO Logistics? Read XPO Logistics reviews in advance and write a review after sending your package with XPO Logistics.
Related Tracking
Help Center of XPO Tracking
If you have problem with our XPO Tracking system, submit your problem here, we will help you as soon as possible.
Declare: We can NOT contact carrier or others on your behalf, we can only help you track your package with your XPO tracking number on official tracking system.