Type your Penanshin tracking number below, get live delivery information with our express tracking system.
About Penanshin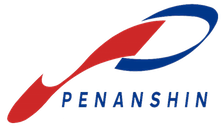 Established in 1998 by a group of entrepreneurs from Singapore, Thailand, Malaysia, Hong Kong and Philippines, Penanshin has had a long and illustrious history as an integrated one-stop freight forwarding services company for more than 10 years. From our humble beginnings as a neutral NVOCC company, Penanshin has grown to be a profitable major player in freight forwarding services in the Asia Pacific region with strategic footprints in 10 countries, from Singapore, Brunei, Cambodia, Malaysia, India, Indonesia, Pakistan, Philippines, Thailand to Vietnam.
Penanshin Tracking Help
If you have problem with our express tracking system, please track your package directly on the Penanshin website.
If you get no tracking information from Penanshin official website, you'd better contact them.
Related Tracking
Help Center of Penanshin Tracking
If you have problem with our Penanshin Tracking system, submit your problem here, we will help you as soon as possible.
Declare: We can NOT contact carrier or others on your behalf, we can only help you track your package with your Penanshin tracking number on official tracking system.