Tel: 0836-2307800 | Website: www.vrlgroup.in
Type your VRL tracking number below, get live delivery information with our express tracking system.
About VRL Logistics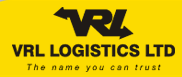 VRL was founded in 1976 by Mr. Vijay Sankeshwar in Gadag, a small town in North Karnataka with a single truck and a vision that was way ahead of its time. VRL gradually expanded its services to Bangalore, Hubli and Belgaum. From this humble beginning VRL has today grown into a nationally renowned logistics and transport company which is also currently the largest fleet owner in India with a fleet of 3673 Vehicles (Including 533 tourist buses & 3140 Goods Transport Vehicles) as of Aug 31, 2013. VRL finds mention in the Limca Book of Record as the largest fleet owner of commercial vehicles in india in the Private Sector.
VRL Tracking Help
If you have problem with our express tracking system, please track your package directly on the VRL website.
If you get no tracking information from VRL official website, you'd better contact them.
VRL Reviews
Have no idea about VRL Logistics? Read VRL reviews in advance and write a review after sending your package with VRL.
Related Tracking
Help Center of VRL Tracking
If you have problem with our VRL Tracking system, submit your problem here, we will help you as soon as possible.
Declare: We can NOT contact carrier or others on your behalf, we can only help you track your package with your VRL tracking number on official tracking system.