Type your VETS tracking number below, get live delivery information with our express tracking system.
About VETS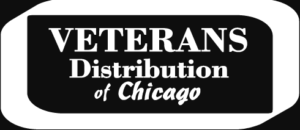 VETS specializes in fulfilling all of your transportation needs so you don't have to. We provide logistical, transportation, and warehousing solutions for diverse industries in the Chicago metropolitan area, parts of Rockford, Illinois, Southeast Wisconsin, and Northwest Indiana. Veterans Distribution of Chicago is a regional final mile carrier servicing the Chicago Metropolitan, Rockford, Milwaukee, and NW Indiana Areas. Our family owned and operated fundamentals allow us to provide unparalleled flexibility and service levels. We are fully EDI capable, we have over 340,000 sq. ft. in distribution space, and our fleet consists of over 400 couriers.
VETS Tracking Help
If you have problem with our express tracking system, please track your package directly on the VETS website.
If you get no tracking information from VETS official website, you'd better contact them.
Related Tracking
Help Center of VETS Tracking
If you have problem with our VETS Tracking system, submit your problem here, we will help you as soon as possible.
Declare: We can NOT contact carrier or others on your behalf, we can only help you track your package with your VETS tracking number on official tracking system.