Type your Suntika Couriers tracking number below, get live delivery information with our express tracking system.
About Suntika Couriers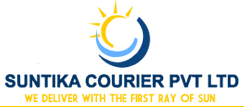 Suntika Couriers have our International courier service to Bangkok, Hongkong, Johannesburg, London, Singapore, U.A.E. and we offer next day delivery for all these sectors. We offer second day delivery for Countries like China, Capetown, Durban Korea, New York, Tokyo. We are even registered with the Customs department as an authorized courier Company from 1997. We also offer Gift Express for Various destinations in India and overseas.
Suntika Couriers Tracking Help
If you have problem with our express tracking system, please track your package directly on the Suntika Couriers website.
If you get no tracking information from Suntika Couriers official website, you'd better contact them.
Related Tracking
Help Center of SUN TIKA Courier Tracking
If you have problem with our SUN TIKA Courier Tracking system, submit your problem here, we will help you as soon as possible.
Declare: We can NOT contact carrier or others on your behalf, we can only help you track your package with your SUN TIKA Courier tracking number on official tracking system.