Type your Ontime tracking number below, get live delivery information with our express tracking system.
About Ontime Logistics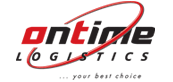 Ontime Logistics offer an integrated transport network with fixed departures and lead times that simplify and safeguard our customers' day-to-day business. Our organisation in Scandinavia comprises over 220 employees. Our network handles more than 2,000 consignments daily. Our products are clearly defined and predictable and our customer follow-up is structured. As a customer, you will be assigned one fixed contact person.
Ontime Logistics Tracking Help
If you have problem with our express tracking system, please track your package directly on the Ontime Logistics website.
If you get no tracking information from Ontime Logistics official website, you'd better contact them.
Related Tracking
Help Center of Ontime Logistics Tracking
If you have problem with our Ontime Logistics Tracking system, submit your problem here, we will help you as soon as possible.
Declare: We can NOT contact carrier or others on your behalf, we can only help you track your package with your Ontime tracking number on official tracking system.