Type your Maurice Ward tracking number below, get live delivery information with our express tracking system.
About Maurice Ward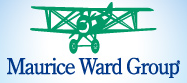 Since 1968, the Maurice Ward group has provided global freight forwarding, warehousing, logistics customs clearance services. Our facilities are open 24 hours per day, 7 days per week to service you. From Automotive to Aerospace, Retail to Electronics, Art handling to Project cargo, we have the expertise & experience to deliver your product safely & securely. By linking our system directly to your MRP platform, we eliminate unnecessary work & drive continuous improvement. Quality is held to ISO-9008 & TS16949 standards. Supply chain security is maintained at TAPA A levels.
Maurice Ward Tracking Help
If you have problem with our express tracking system, please track your package directly on the Maurice Ward website.
If you get no tracking information from Maurice Ward official website, you'd better contact them.
Related Tracking
Help Center of Maurice Ward Tracking
If you have problem with our Maurice Ward Tracking system, submit your problem here, we will help you as soon as possible.
Declare: We can NOT contact carrier or others on your behalf, we can only help you track your package with your Maurice Ward tracking number on official tracking system.