Type your ECU Worldwide tracking number below, get live delivery information with our express tracking system.
About ECU Worldwide

Founded in 1987 at Belgium, ECU Worldwide (erstwhile ECU-Line) is a global leader in NVOCC services. Backed by rich legacy, passion and agility, we have brought in world-class innovations in LCL (less than container load) and set several benchmarks in the industry.
Allcargo Logistics Ltd., India's largest integrated logistics solutions provider in private sector, acquired the company in 2006 which resulted in further efficiency of our operations. In May 2016, we rechristened our identity to ECU Worldwide and consolidated our global presence by bringing our offices under a single name to denote our well-knit offices and highly coordinated operations. Our quest to bring geographies closer by our system efficiency and superior expertise for our customers has remained unchanged, thus etching the philosophy of 'Geography Simplified'.
ECU Worldwide Tracking Help
If you have problem with our container tracking system, please track your container directly on the ECU Worldwide website.
If you get no tracking information from ECU Worldwide official website, you'd better contact ECU Worldwide.
ECU Worldwide Container Tracking Number Format
When you ship with ECU Worldwide, you will get a Ecu-Line container tracking number with format XXXU1234567. Know more Ecu-Line container tracking number information from below picture.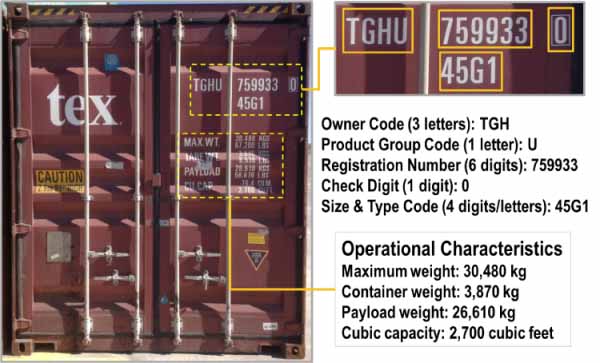 Related Tracking
Help Center of Ecu-Line Tracking
If you have problem with our Ecu-Line Tracking system, submit your problem here, we will help you as soon as possible.
Declare: We can NOT contact carrier or others on your behalf, we can only help you track your package with your Ecu-Line tracking number on official tracking system.