Website: www.dxdelivery.com
Type your DX tracking number below, get live delivery information with our express tracking system.
About DX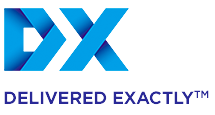 DX is a leading independent mail, parcels and logistics end to end network operator in the UK and Ireland (Eire) established in 1975, delivering approximately 200 million items in 2014.
DX provides proven next day delivery services for mail, parcels and 2-Man deliveries to business and residential addresses nationwide, for both public and private sector companies. In particular, DX specialises in next day or scheduled delivery of time sensitive, mission critical and high value items for B2B and B2C customers.
DX Tracking Help
If you have problem with our express tracking system, please track your package directly on the DX website.
If you get no tracking information from DX official website, you'd better contact them.
Where do I find my DX tracking number?
The company who is sending you an item for delivery via DX may have asked us to send you a text with the tracking number in advance.
If DX have attempted to make a delivery to you, and this was not completed, the courier will have left you a 'calling card'.
On the calling card you will find either a tracking or consignment number that you can use to track your item or, if available, to you book a redelivery.
If you are eligible for a redelivery, the option will be given to you in your delivery status.
Tracking number not recognised?
Our Customer Service team will be happy to help you if your tracking number is not working on our tracking page.
Please see below for the correct department contact details:
If your tracking number contains 8 digits, please call 0844 826 1178*
If your tracking number contains 9, 10 or 13 digits, please call 0844 371 0000*
If your tracking number contains 12 digits, please call 0844 371 3335*
If your item originates in the Republic of Ireland, please call 01 879 1700
DX News
Help Center of DX Tracking
If you have problem with our DX Tracking system, submit your problem here, we will help you as soon as possible.
Declare: We can NOT contact carrier or others on your behalf, we can only help you track your package with your DX tracking number on official tracking system.