Type your BAX Global tracking number below, get live delivery information with our express tracking system.
About BAX Global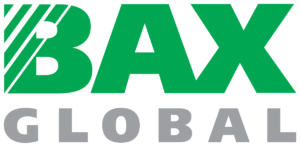 BAX Global is an international shipping company that is headquartered in Irvine, California, and has other major offices in Australia, Singapore, London, the Netherlands and Toledo, Ohio. The company which was founded in 1971 also operates an airline. After having been acquired by DB Logistics in January 2006, Bax Global is currently being integrated with Schenker, the land, sea, and air freight branch of DB Logistics. DB Logistics is the freight and logistics division of Deutsche Bahn, a German railway company. In July 2011 Schenker Inc. announced it would give up its airfreight activities and stop the use of the remaining 20 aircraft.
BAX Global Tracking Help
If you have problem with our express tracking system, please track your package directly on the BAX Global website.
If you get no tracking information from BAX Global official website, you'd better contact them.
Related Tracking
Help Center of BAX Global Tracking
If you have problem with our BAX Global Tracking system, submit your problem here, we will help you as soon as possible.
Declare: We can NOT contact carrier or others on your behalf, we can only help you track your package with your BAX Global tracking number on official tracking system.