Tel: +1 (800) 633-7571 | Website: www.aaacooper.com
Type your AAA Cooper tracking number below, get live delivery information with our express tracking system.
About AAA Cooper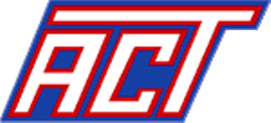 AAA Cooper Transportation® (SCAC "AACT") is a privately held asset based multi-regional transportation solutions provider offering less-than-truckload, truck load, dedicated contract carriage, brokerage, fleet maintenance, and international services. With directly operated facilities in the Southeast, Southwest, Midwest, and Puerto Rico along with partner carriers with coverage into Canada, Mexico, and across the globe. AACT can service nearly all of your transportation needs.
AAA Cooper Tracking Help
If you have problem with our express tracking system, please track your package directly on the AAA Cooper website.
If you get no tracking information from AAA Cooper official website, you'd better contact them.
AAA Cooper Tracking Number Formats
If you have shipped through AAA Cooper, you will have received a copy of your Waybill. Each waybill has a distinct number which can vary between 8 to 11 digits(eg: 79968746, 816465793).
AAA Cooper News
AAA Cooper Transportation Reviews
Have no idea about AAA Cooper? Read AAA Cooper reviews in advance and write a review after sending your package with AAA Cooper.
Related Tracking
Help Center of AAA Cooper Tracking
If you have problem with our AAA Cooper Tracking system, submit your problem here, we will help you as soon as possible.
Declare: We can NOT contact carrier or others on your behalf, we can only help you track your package with your AAA Cooper tracking number on official tracking system.