Enter your Tarros container tracking number below, should have format GETU1234567, get the real-time Tarros container status.

About Tarros

Founded in 1828 as "M. A. Grendi", Tarros Group – today a leader in intra-Mediterranean shipping – is managed by the same family since six generations. Who we are: a group of companies managed by the same family since six generations, with a turnover of more than 98 million Euros and over 200 employees in La Spezia home port. How we operate: containerized sea transport is an intensive capital industry. We deploy several container vessels from 600 to 1.800 teus capacity. We have a container fleet of over 27.000 units and we directly operate our multipurpose terminal in La Spezia, Terminal del Golfo. Our partner Nora owns and runs an inland depot exceeding 80.000 sq m in Santo Stefano Magra for container storage, repair and maintenance. We are partners in several European and Mediterranean shipping agencies.
Official website: www.tarros.it
Tarros Tracking Help
If you have problem with our container tracking system, please track your container directly on the Tarros website.
If you get no tracking information from Tarros official website, you'd better contact Tarros.
Tarros Container Tracking Number Format
When you ship with Tarros, you will get a Tarros container tracking number with format GETU1234567, GETU is Tarros's prefix. Know more Tarros container tracking number information from below picture.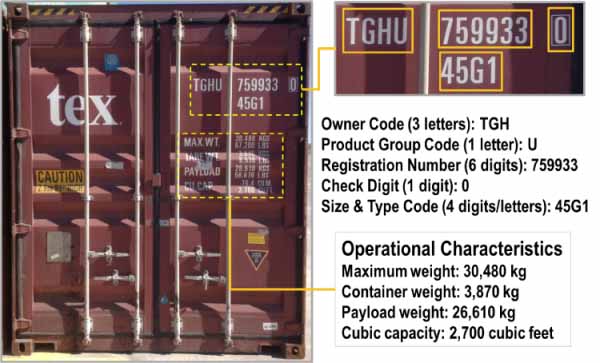 Help Center of Tarros Container Tracking
If you have problem with our Tarros Tracking system, submit your problem here, we will help you as soon as possible.
Declare: We can NOT contact carrier or others on your behalf, we can only help you track your package with your Tarros Container tracking number on official tracking system.