Enter your Samskip container tracking number below, should have format SANU1234567, get the real-time Samskip container status.

About Samskip

Samskip is a global logistics company offering transport and related services by land, sea, rail and air with a particular focus on cost efficient, sustainable and environmentally friendly transport. With an annual turnover of around Euro 560 million, Samskip is now one of the larger European transport companies, with offices in 24 countries in Europe, North and South America, Asia and Australia, employing approximately 1,300 people around the world.
Samskip is headquartered in the Netherlands but was originally founded in Iceland in 1990. Since then Samskip has produced consistent organic growth complemented by strategic acquisitions.
Samskip Tracking Help
If you have problem with our container tracking system, please track your container directly on the Samskip website.
If you get no tracking information from Samskip official website, you'd better contact Samskip.
Samskip Container Tracking Number Format
When you ship with Samskip, you will get a Samskip container tracking number with format SANU1234567, SANU is one of Samskip's prefixes. Samskip has the following prefixes: COCU, GNSU, SANU, SWLU and VDMU. Know more Samskip container tracking number information from below picture.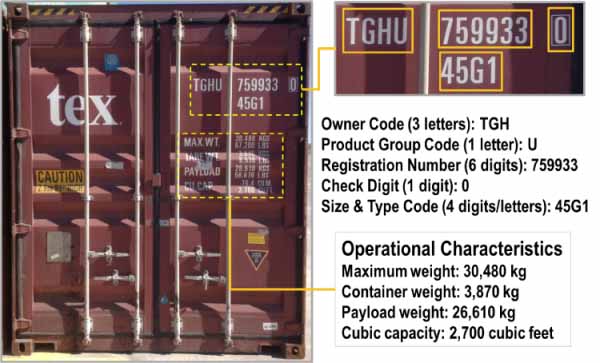 Help Center of Samskip Container Tracking
If you have problem with our Samskip Tracking system, submit your problem here, we will help you as soon as possible.
Declare: We can NOT contact carrier or others on your behalf, we can only help you track your package with your Samskip Container tracking number on official tracking system.