Type your OOCL tracking number below, get live delivery information with our express tracking system.
About OOCL

"Orient Overseas Container Line" and "OOCL" are trade names for transportation provided separately by: Orient Overseas Container Line Limited ("OOCLL") and OOCL (Europe) Limited respectively and both are wholly-owned subsidiaries of Orient Overseas (International) Limited, a public company (0316) listed on the Hong Kong Stock Exchange. OOCL is one of the world's largest integrated international container transportation, logistics and terminal companies. As one of Hong Kong's most recognized global brands, OOCL provides customers with fully-integrated logistics and containerized transportation services, with a network that encompasses Asia, Europe, North America and Australasia.
Official website: www.oocl.com
OOCL News
OOCL Tracking Help
If you have problem with our container tracking system, please track your container directly on the OOCL website.
If you get no tracking information from OOCL official website, you'd better contact OOCL.
Contact OOCL on Social Media
OOCL can be contacted via the following social media platforms:
OOCL Container Tracking Number Format
When you ship with OOCL, you will get a OOCLcontainer tracking number with format OOLU1234567, OOLU is OOCL's prefix. Know more OOCL container tracking number information from below picture.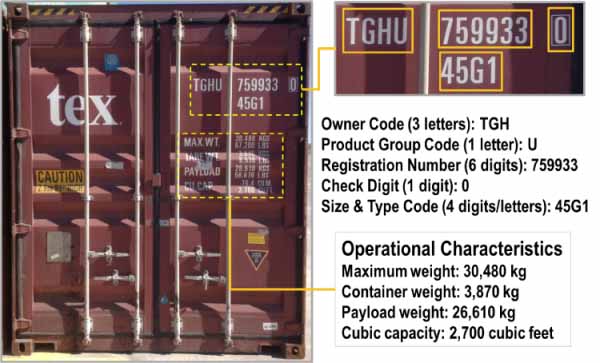 Help Center of OOCL Tracking
If you have problem with our OOCL container Tracking system, submit your problem here, we will help you as soon as possible.
Declare: We can NOT contact carrier or others on your behalf, we can only help you track your package with your OOCL tracking number on official tracking system.