Enter your Nordana container tracking number below, should have format NODU1234567, get the real-time Nordana container status.

About Nordana

The name Nordana is taken from its NORwegian and DANish background. The service started in 1957 as a joint venture between Norwegian Fearnley & Eger and Danish DFDS. Later on F & E decided to withdraw and the service continued under Danish management, but the name remains as strong as ever. Initially the service was based on carryings from Mediterranean to Caribbean, Central America and Mexico, and the vessels returned to Mediterranean via USA/Scandinavia. With the upswing of oil and gas exploration in North Africa, a direct service from USA to Mediterranean was implemented in 1961, and the calls at Scandinavian ports were suspended. In 1969 four conventional sister vessels with 85 tons heavy-lift capacity were introduced in the service to accommodate the increasing demand for larger and heavier pieces of cargo to North Africa.
Increasing congestion in North African ports made it evident that more specialized tonnage was required to obtain priority berthing. In 1979 four Multipurpose RoRo vessels were introduced. The vessels offered a fully new, unique, and sophisticated cargo handling concept to the trade and to the distinct benefit of the Line's many different customers. With the most advanced RoRo concept introduced, the vessels obtained quick dispatches in even the most difficult ports. Nordana has since expanded the geographic scope, improved the frequencies and widened its services to become one of the premier Multipurpose RoRo liner carriers. Today Nordana is recognized as a specialty carrier, able to accommodate our customers' varying needs for cargo handling, reliability, and port calls.
Official website: www.nordana.com
Nordana Tracking Help
If you have problem with our container tracking system, please track your container directly on the Nordana website.
If you get no tracking information from Nordana official website, you'd better contact Nordana.
Nordana Container Tracking Number Format
When you ship with Nordana, you will get a Nordana container tracking number with format NODU1234567, NODU is Nordana's prefix. Know more Nordana container tracking number information from below picture.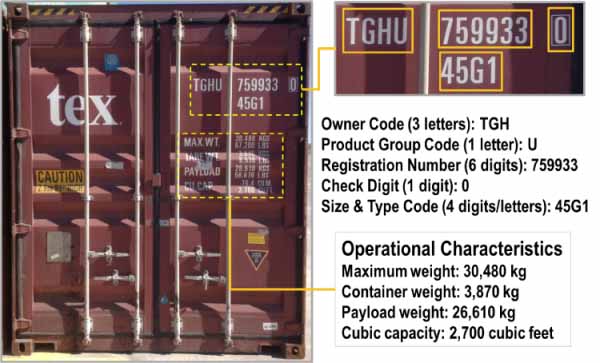 Help Center of Nordana Container Tracking
If you have problem with our Nordana Container Tracking system, submit your problem here, we will help you as soon as possible.
Declare: We can NOT contact carrier or others on your behalf, we can only help you track your package with your Nordana Container tracking number on official tracking system.