Tel: +41227038888 | Website: www.msc.com
Enter your MSC container tracking number below, should have format MSCU1234567, get the real-time MSC container status.

About MSC

MSC believe in the importance of operating as independent carriers, responding quickly to your needs with prompt, effective and global solutions. With us you deal with a single, global and highly specialized company which is able to provide the necessary answers to all your particular transportation requirements.
MSC provides an unparalleled service network via dedicated own offices throughout the world and remains a truly independent and private Company able to respond quickly to market changes and implement long term plans, without unnecessary interference or delay.
MSC Tracking Help
If you have problem with our container tracking system, please track your container directly on the MSC website.
If you get no tracking information from MSC official website, you'd better contact MSC.
Contact MSC on Social Media
MSC can be contacted via the following social media platforms:
MSC Container News
MSC Container Tracking Number Format
When you ship with MSC, you will get a MSC container tracking number with format MSCU1234567, MSCU is one of MSC's prefix. MSC has the following prefix: MSCU, MEDU, MSPU and MSMU. Know more MSC container tracking number information from below picture.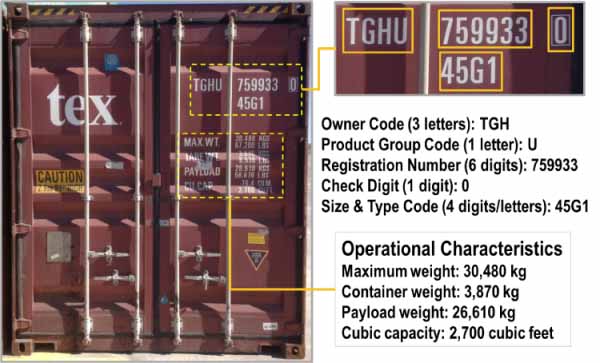 Help Center of MSC Container Tracking
If you have problem with our MSC Tracking system, submit your problem here, we will help you as soon as possible.
Declare: We can NOT contact carrier or others on your behalf, we can only help you track your package with your MSC Container tracking number on official tracking system.