Enter your Marfret container tracking number below, should have format MFTU1234567, get the real-time Marfret container status.

About Marfret

Original company of the Group, Marseille fret is the ship manager of the Marseille Fret and Marfret's fleet. Marseille Fret employs 25 French Officers. The remaining crew (100 seamen and officers) is foreign and managed by V Ships in Monaco.
The quest for new areas of business has meant that, recently, Marfret has been able to move into the realm of providing a ship agency service for other companies. The network of different lines operated by Marfret, together with those of the partners, has permitted the development of a very significant Cross Trade activity.
Official website: www.marfret.fr
Marfret Tracking Help
If you have problem with our container tracking system, please track your container directly on the Marfret website.
If you get no tracking information from Marfret official website, you'd better contact Marfret.
Marfret Container Tracking Number Format
When you ship with Marfret, you will get a Marfret container tracking number with format MFTU1234567, MFTU is Marfret's prefix. Know more Marfret container tracking number information from below picture.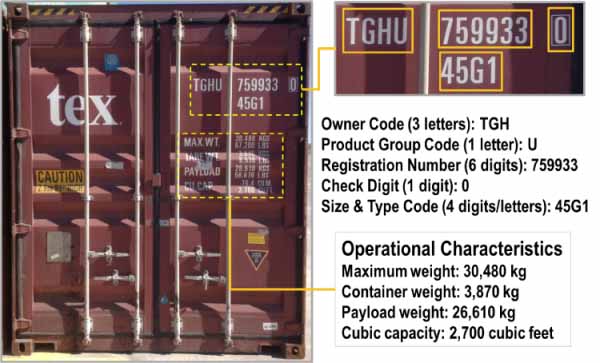 Help Center of Marfret Container Tracking
If you have problem with our Marfret Container Tracking system, submit your problem here, we will help you as soon as possible.
Declare: We can NOT contact carrier or others on your behalf, we can only help you track your package with your Marfret tracking number on official tracking system.