Enter your KMTC container tracking number below, should have format KMTU1234567, get the real-time KMTC container status.

About KMTC
Since it's establishment in 1954, KMTC is the leading Korean marine transportation company. With more than a half century of full liner service logistics knowledge, KMTC is continuously providing top quality services and is steadily building it's vessel fleets to enlarge it's service boundries to fully satisfy customer's needs.
KMTC has offices in Busan, Incheon, Ulsan in Korea, more than 30 ports in Japan from northen most Hokkaido to southern most Kyushu, from northern most Dalian to southern most Hong Kong, KMTC has logistics networks of more than 16 ports in China. There are more than 22 global networks in Southeast Asia including Singapore, Indonesia, Malaysia, Thailand. More than 9 ports global networks are set up in the Northwest Asia and Middle East. Also in order to carry our efficient container handling and vessel operations, we have acquired Ulsan Container Terminal in port of Ulsan in 1999. In the year 2012, 840,000㎡ Busan New Port 2-3 terminal is already opened to further enhance KMTC's efficient cargo operations.
KMTC Tracking Help
If you have problem with our container tracking system, please track your container directly on the KMTC website.
If you get no tracking information from KMTC official website, you'd better contact KMTC.
KMTC Container Tracking Number Format
When you ship with KMTC, you will get a KMTC container tracking number with format KMTU1234567, KMTU is KMTC's prefix. Know more KMTC container tracking number information from below picture.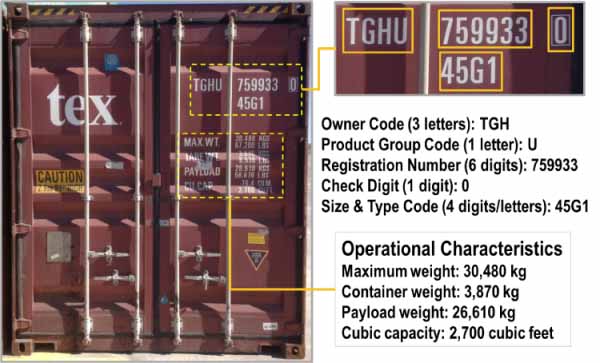 Help Center of KMTC Container Tracking
If you have problem with our KMTC Container Tracking system, submit your problem here, we will help you as soon as possible.
Declare: We can NOT contact carrier or others on your behalf, we can only help you track your package with your KMTC Container tracking number on official tracking system.