Type your JAS tracking number below, get live delivery information with our express tracking system.
About JAS Worldwide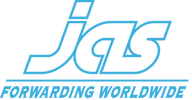 JAS is a privately owned international freight forwarder and logistics provider. During its thirty-plus year history, JAS has experienced exponential growth based on the vision and energy of its founder Mr. Biagio Bruni, who today remains Chairman. JAS has built a global network of quality offices that deliver a consistent level of high service and performance to its customers. The company was founded in 1978 in Milan, Italy. From modest beginnings by the late 1980's JAS had expanded its offices in Europe and the Far East to include Milan, Rome, Florence and Tokyo to meet the demands of its growing customer base. By 1988 JAS became the #1 ranked IATA Freight Forwarder in Italy.
JAS Tracking Help
If you have problem with our express tracking system, please track your package directly on the JAS website.
If you get no tracking information from JAS official website, you'd better contact them.
Related Tracking
Help Center of JAS Tracking
If you have problem with our JAS Tracking system, submit your problem here, we will help you as soon as possible.
Declare: We can NOT contact carrier or others on your behalf, we can only help you track your package with your JAS tracking number on official tracking system.