Enter your Hanjin container tracking number below, should have format HJSU1234567, get the real-time Hanjin container status.

About Hanjin Shipping

Hanjin Shipping is Korea's largest and one of the world's top ten container carriers that operates some 60 liner and tramper services around the globe transporting over 100 million tons of cargo annually. Its fleet consists of some 200 containerships, bulk and LNG carriers.
Hanjin Shipping, an operating company of Hanjin Shipping Holdings has its own subsidiaries dedicated to ocean transportation, terminal operation, ship management, ship repair and 3PL serving various customers around the world.
With 6,000 employees in 60 different countries and 230 branch offices, Hanjin Shipping is building its global logistics network, which is also supported by the company's 13 dedicated terminals at the world's major hub ports and 6 inland logistics bases.
Hanjin Tracking Help
If you have problem with our container tracking system, please track your container directly on the Hanjin Shipping website.
If you get no tracking information from Hanjin official website, you'd better contact them.
Hanjin News
Contact Hanjin on Social Media
Hanjin can be contacted via the following social media platforms:
Hanjin Container Tracking Number Format
When you ship with Hanjin Shipping, you will get a Hanjin container tracking number with format HJSU1234567, HJSU is Hanjin Shipping's prefix.
Hanjin Shipping has three prefix. They are HJCU, SPKU, SENU and HJSU.
Know more Hanjin Shipping container tracking number information from below picture.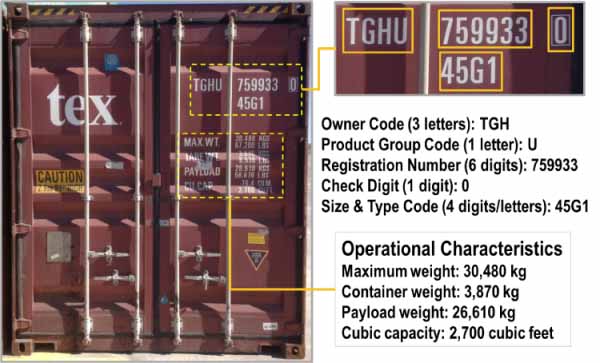 Help Center of Hanjin Container Tracking
If you have problem with our Hanjin Container Tracking system, submit your problem here, we will help you as soon as possible.
Declare: We can NOT contact carrier or others on your behalf, we can only help you track your package with your Hanjin Container tracking number on official tracking system.