Enter your CONCOR container tracking number below, should have format CXNU1234567, get the real-time CONCOR container status.

About CONCOR
Container Corporation of India Ltd. (CONCOR), was incorporated in March 1988 under the Companies Act, and commenced operation from November 1989 taking over the existing network of 7 ICDs from the Indian Railways.
CONCOR is committed to providing responsive, cost effective, efficient and reliable logistics solution to its customers. It strives to be the first choice for its customers. CONCOR is a customer focused, performance driven, result oriented organization, focused on providing value for money to its customers.
CONCOR Tracking Help
If you have problem with our container tracking system, please track your container directly on the CONCOR website.
If you get no tracking information from CONCOR official website, you'd better contact CONCOR.
Contact CONCOR on Social Media
CONCOR can be contacted via the following social media platforms:
CONCOR Container Tracking Number Format
When you ship with CONCOR, you will get a CONCOR container tracking number with format CXNU1234567, CXNU is CONCOR's prefix. Know more CONCOR container tracking number information from below picture.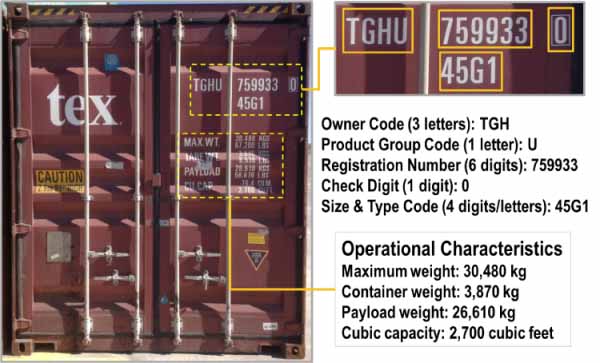 Help Center of CONCOR Container Tracking
If you have problem with our CONCOR Container Tracking system, submit your problem here, we will help you as soon as possible.
Declare: We can NOT contact carrier or others on your behalf, we can only help you track your package with your CONCOR Container tracking number on official tracking system.