Enter your CARU container tracking number below, should have format CARU1234567, get the real-time CARU containers status.

About CARU Containers

CARU Containers is European market leader in sales, leasing and renting, of both new and used containers. Virtually any number of containers is available from stock in any sort and size.
CARU Containers is a flexible, customer friendly organization with a high regard to price / quality ratio. We constantly invest in expansion and renewal of our container fleet and optimization of our services. This makes us one of the leading and most innovative container suppliers in the world.
CARU Container Tracking Help
If you have problem with our container tracking system, please track your container directly on the CARU website.
If you get no tracking information from CARU official website, you'd better contact CARU.
CARU Container Tracking Number Format
When you ship with CARU, you will get a CARU container tracking number with format CARU1234567, CARU is CARU's prefix.
CARU have the following prefix: CARU, CATU, ARDU, ARTU, CORU, LCRU, LGEU, MANU, MARU, PSCU, SCSU, TRTU, WSCU and ZCIU
Know more CARU container tracking number information from below picture.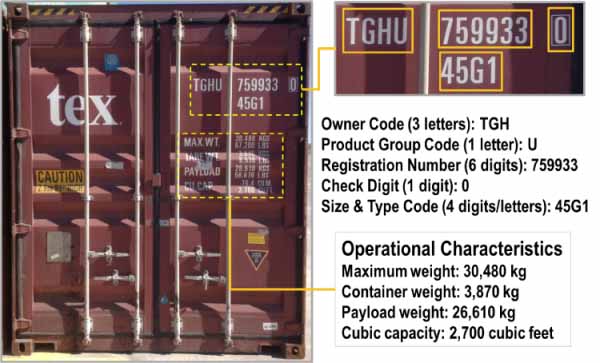 Help Center of CARU Container Tracking
If you have problem with our CARU Container Tracking system, submit your problem here, we will help you as soon as possible.
Declare: We can NOT contact carrier or others on your behalf, we can only help you track your package with your CARU Container tracking number on official tracking system.