Enter your CAI container tracking number below, should have format CAIU1234567, get the real-time CAI container status.

About CAI

CAI International, Inc. is one of the world's leading intermodal freight container leasing and management companies. Founded in 1989 by shipping industry veterans, the company has steadily grown its business through container and rail car leasing and investment management. Our strong customer relationships and industry experience have enabled us to deliver superior customer service and maximize financial returns to our stockholders through diverse economic cycles.
Official website: www.capps.com
CAI Tracking Help
If you have problem with our container tracking system, please track your container directly on the CAI website.
If you get no tracking information from CAI official website, you'd better contact CAI .
CAI Container Tracking Number Format
When you ship with CAI, you will get a CAI container tracking number with format CAIU1234567, CAIU is one of CAI's prefixes.
CAI has the following prefix: CAIU, CAXU, CZZU, SKYU, NEVU, CNEU
Know more CAI container tracking number information from below picture.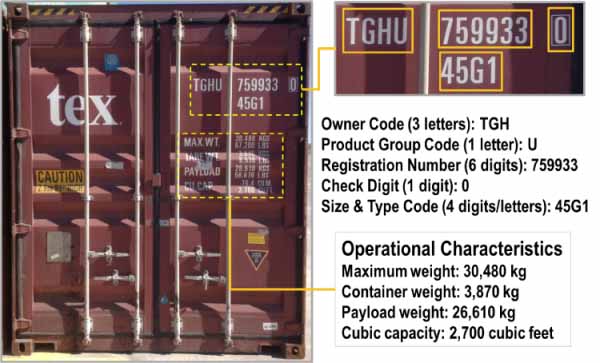 Help Center of CAI Container Tracking
If you have problem with our CAI Container Tracking system, submit your problem here, we will help you as soon as possible.
Declare: We can NOT contact carrier or others on your behalf, we can only help you track your package with your CAI Container tracking number on official tracking system.