Enter your Balaji container tracking number below, should have format BLJU1234567, get the real-time Balaji shipping container status.

About Balaji Shipping

Balaji Shipping Lines FZCO is the Container Logistics / NVOCC arm of the Transworld Group. Originally conceived in 1992 by our founders, to provide combined multi-modal transport services between India & the Middle East, BSL went on to grow its service network year-on-year and now offers an excellent network covering the Indian Sub-continent, Middle East, Red-Sea, West & East Africa, Iraq & Afghanistan, South East Asia, Far East & China, UK, Europe and USA. Since inception, BSL has worked relentlessly to serve our customers world-wide through our varied fleet of containers which include both heavy duty dry containers and also specialised equipments i.e. Reefer containers / Open Tops / Flat racks.
Official website: www.balajiship.com
Balaji Shipping Tracking Help
If you have problem with our container tracking system, please track your container directly on the Balaji website.
If you get no tracking information from Balaji official website, you'd better contact Balaji.
Contact Balaji Shipping on Social Media
Balaji Shipping can be contacted via the following social media platforms:
Balaji Container Tracking Number Format
When you ship with Balaji, you will get a Balaji container tracking number with format BLJU1234567, BLJU is Balaji's prefix. Know more Balaji container tracking number information from below picture.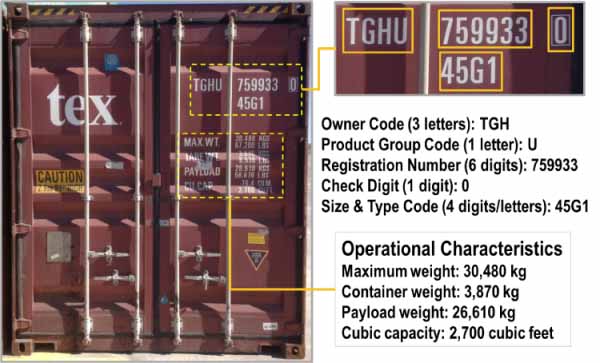 Help Center of Balaji Container Tracking
If you have problem with our Balaji Container Tracking system, submit your problem here, we will help you as soon as possible.
Declare: We can NOT contact carrier or others on your behalf, we can only help you track your package with your Balaji Container tracking number on official tracking system.